We approach business holistically, embracing environmental, social and governance objectives aligned with our five values and our purpose of 'Providing a Better Life'.
We are active members of leading environmental and sustainability groups in areas where we operate, such as the Infrastructure Sustainability Council (ISC) of Australia and New Zealand, and we are signatories to the UN Global Compact.
Each year we set specific ESG focused targets.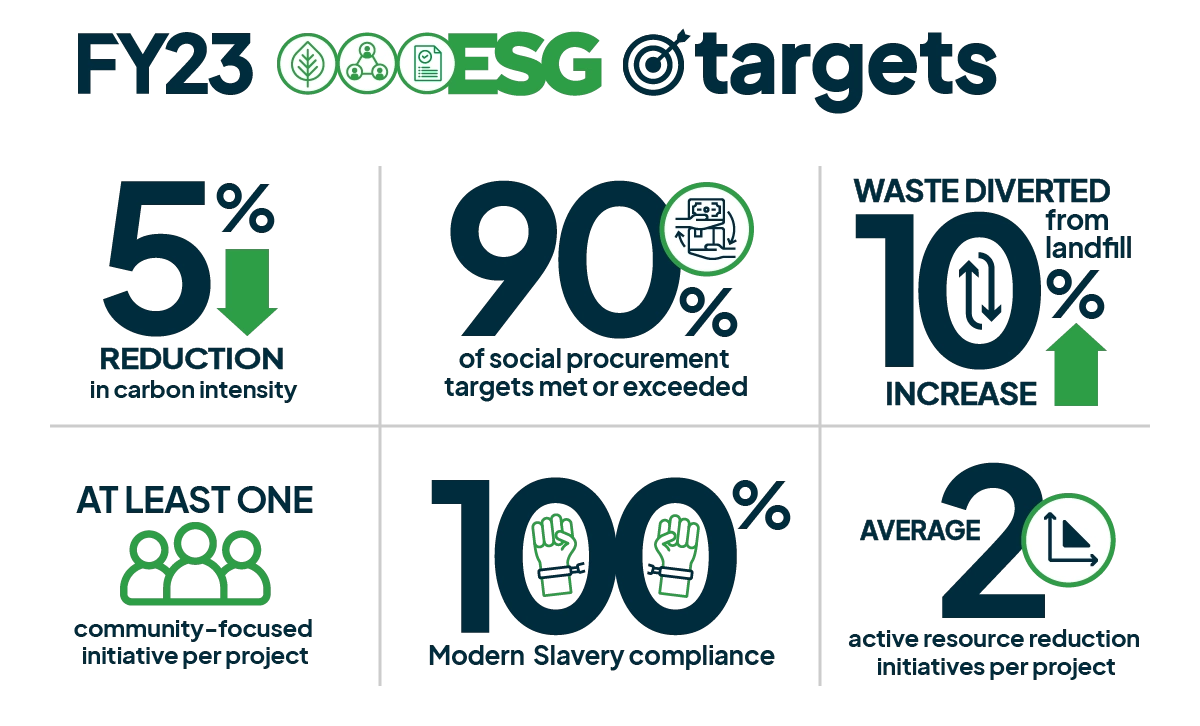 Read more about our ESG program and how we are achieving our targets, by clicking on the pictures below...
Environment

Carbon & Our Environment

Reducing carbon

Acting on climate change

Minimising waste and pollution

Embracing the circular economy

More information and case studies

Social

Our Community & People

Keeping everyone safe

Nurturing and developing our people

Working with and for the community

Embracing diversity and inclusion

More information and case studies

Governance

Conduct & Compliance

Being open, honest and transparent

Managing risk

Being compliant

Delivering what we promise