McConnell Dowell with its Alliance partners, has been selected by Waka Kotahi NZ Transport Agency to deliver the Westhaven to Akoranga section of the walking and cycling pathway.
Hugh Milliken is proud to be involved with a project that will provide choice for people, on both sides of the harbour, as to how they get to work, connect with family and friends and access services.
"The walking and cycling link will not only encourage people to use active modes when travelling between the city centre and the North Shore but will enhance the liveability of our communities and increase access to the region's walking and cycling network."
McConnell Dowell will deliver the Westhaven to Akoranga package as part of an Alliance with Waka Kotahi NZ Transport Agency, Fulton Hogan, HEB Construction, Aurecon, and Freyssinet. The alliance delivery model, which requires the partners to work closely together, has proven successful on other Waka Kotahi projects including the Waterview Connection and Auckland's Northern Corridor Improvements project.
The Government is investing $360 million in the first section of the Northern Pathway over the Waitematā Harbour between Westhaven and Akoranga as part of the $6.8 billion NZ Upgrade Programme. The walking and cycling link over the Auckland Harbour Bridge will eventually connect all the way to Albany, opening up the whole of the North Shore for people using active modes of transport.
Subject to consent and funding approvals, we expect to commence construction in 2021 and open this section of the Pathway in 2024.
See more on the Northern Pathway at: https://www.nzta.govt.nz/projects/northern-pathway
With the current COVID-19 restrictions the contact signing was conducted virtually - here is an image from the signing.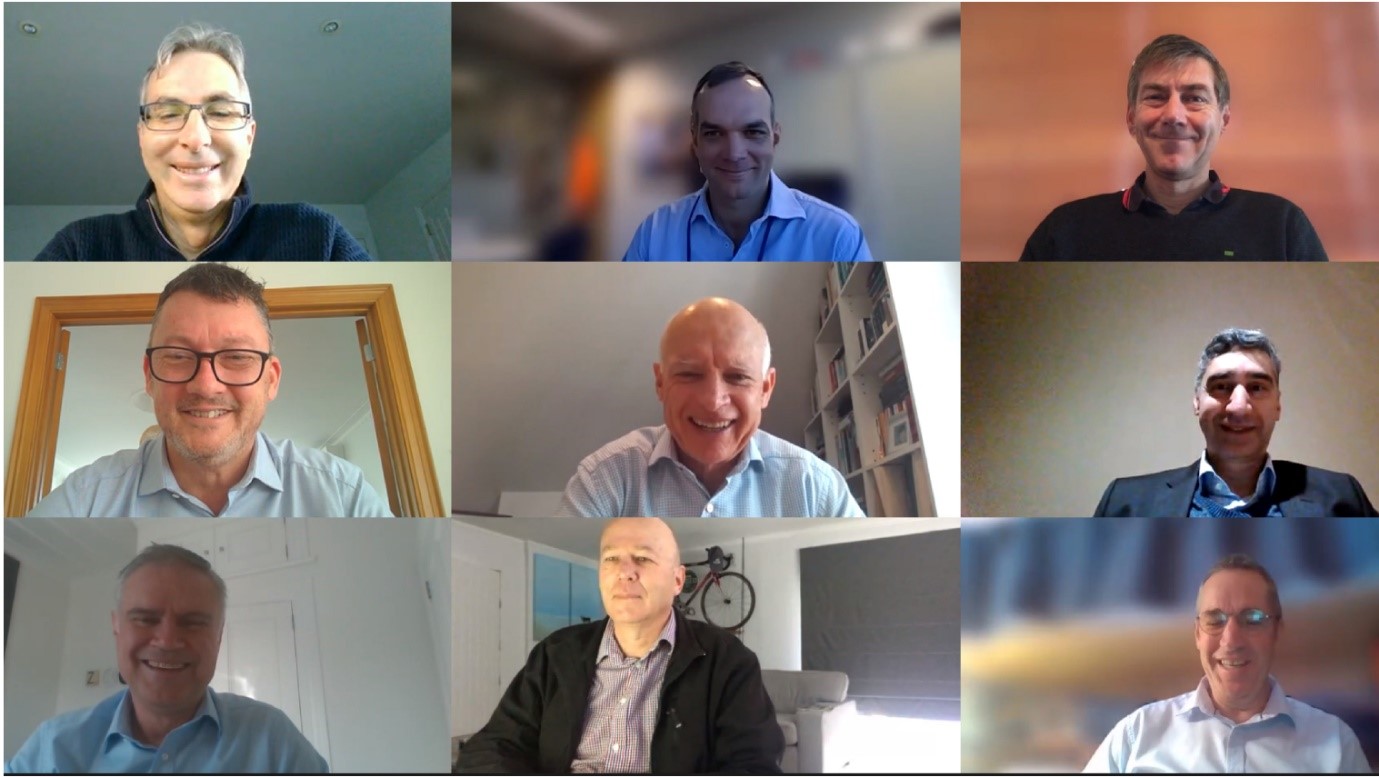 top - l-r: Ian Sloane (Aurecon), Graeme Johnson (Fulton Hogan), Fraser Wyllie (McConnell Dowell)
middle l-r: Andrew Thackwray (Waka Kotahi), Derrick Adams (HEB Construction), John Marchese (Freyssinet)
bottom l-r: Dean Kimpton (Tuhura Consulting), Peter Spies (Waka Kotahi), Hugh Milliken (McConnell Dowell)