McConnell Dowell is pleased to share a view of our refreshed Regional Head office in Chai Chee, Singapore. The office is the central hub for the South East Asia Business Unit of the Group and plays an integral part in the streamlining of the operations across Asia.
The refreshed office is ready for our team and visitors as restrictions ease in Singapore and the business progresses towards working in the 'new normal'.
McConnell Dowell Managing Director for South East Asia, Tom Dockray said the new office marks a continuation of the McConnell Dowell's presence in South East Asia
"McConnell Dowell has a long and proud history working across South East Asia having first commenced in Singapore in 1971.
"We recognise these are complex times in the region, but our commitment to the region has not changed and we look forward to continuing to develop our business across South East Asia and eventually being able to see our colleagues and customers face to face in our refreshed office."
General Manager New Business and Strategy for South East Asia Ryan McDonough said he is excited to launch the redeveloped office space "We are here in South East Asia for the long term. I am proud of our team's ability to continue living our value of Customer Focus throughout this time of uncertainty and adapting to the changed ways of working.
"We will continue to seek opportunities where we can add value to our customers across South East Asia through our permanent offices in Singapore, Malaysia, Thailand, Indonesia and the Philippines."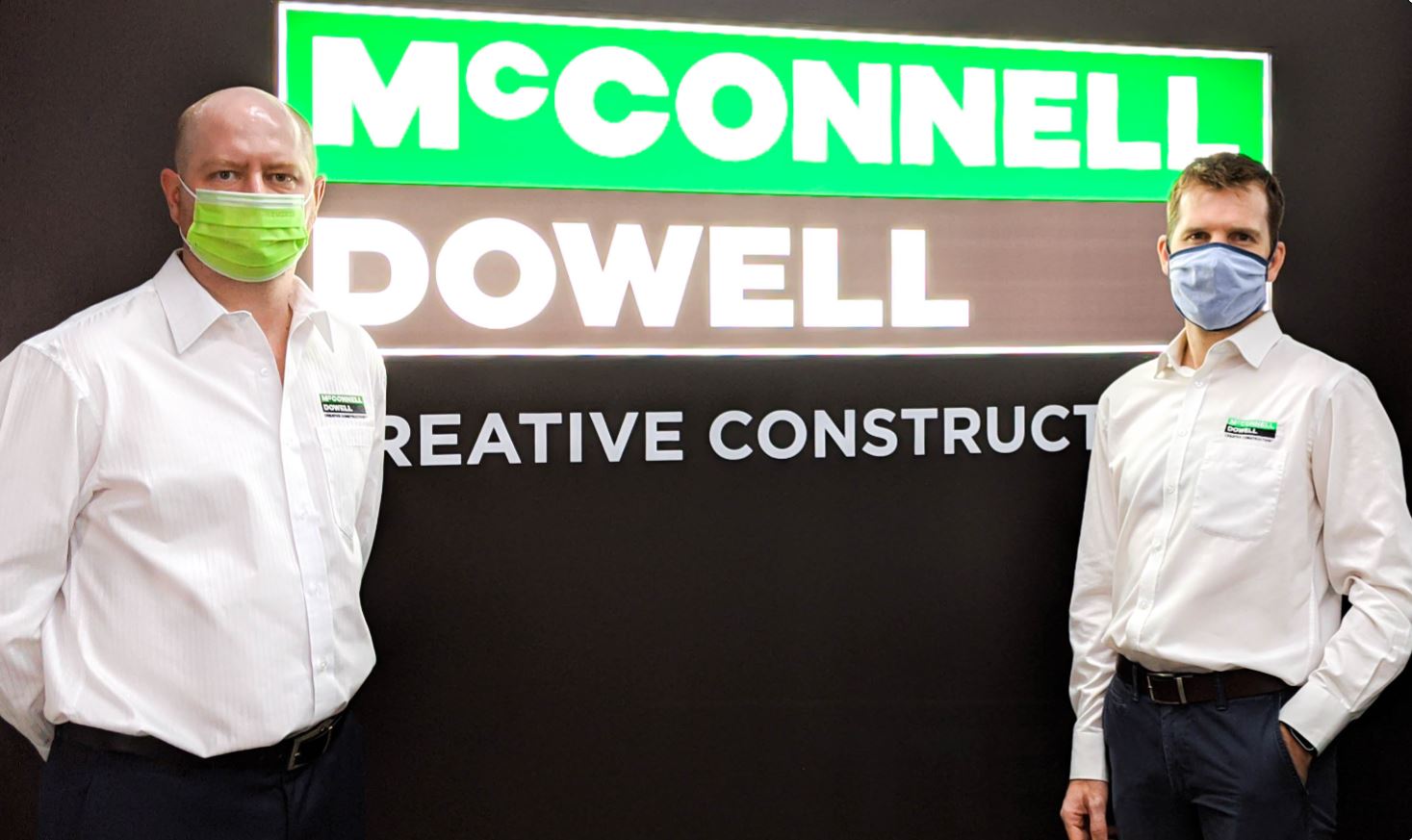 Tom Dockray and Ryan McDonough at the office in Singapore