McConnell Dowell is pleased to announce that we have been awarded Terminal Development Plan (TDP) Fuel Diversion and Fuel Network Compliance Stages 2 & 3 by Auckland International Airport Ltd (AIAL).
AIAL manages the country's largest and fastest growing airport and has an ambitious 30-year expansion plan it needs to implement to service this growth.
McConnell Dowell has an extensive mechanical self-perform capability and track record and we are excited at the opportunity to partner with AIAL to deliver a high quality and safe project for their aviation fuel infrastructure.
The work consists of:
Re-routing a new 600m section of the existing DN 450 (18") buried steel pipeline fuel supply main to enable the construction of a new domestic jet terminal baggage handling building.
Excavation, civil repairs, mechanical repairs, and reinstatement to various maintenance items on the airside Jet A1 fuel supply network, with new works consisting of a 68m steel fuel pipeline and the replacement of approximately 1800m2 of concrete apron.
The reliability of aviation fuel infrastructure is critical to the airport. This project is being undertaken in a busy, operational airside environment with the pipeline being laid in sections whilst maintaining fuel supply throughout airport facilities.
To learn more click here - https://corporate.aucklandairport.co.nz/news/latest-media/2019/new-pipeline-fuels-airfield-development-plans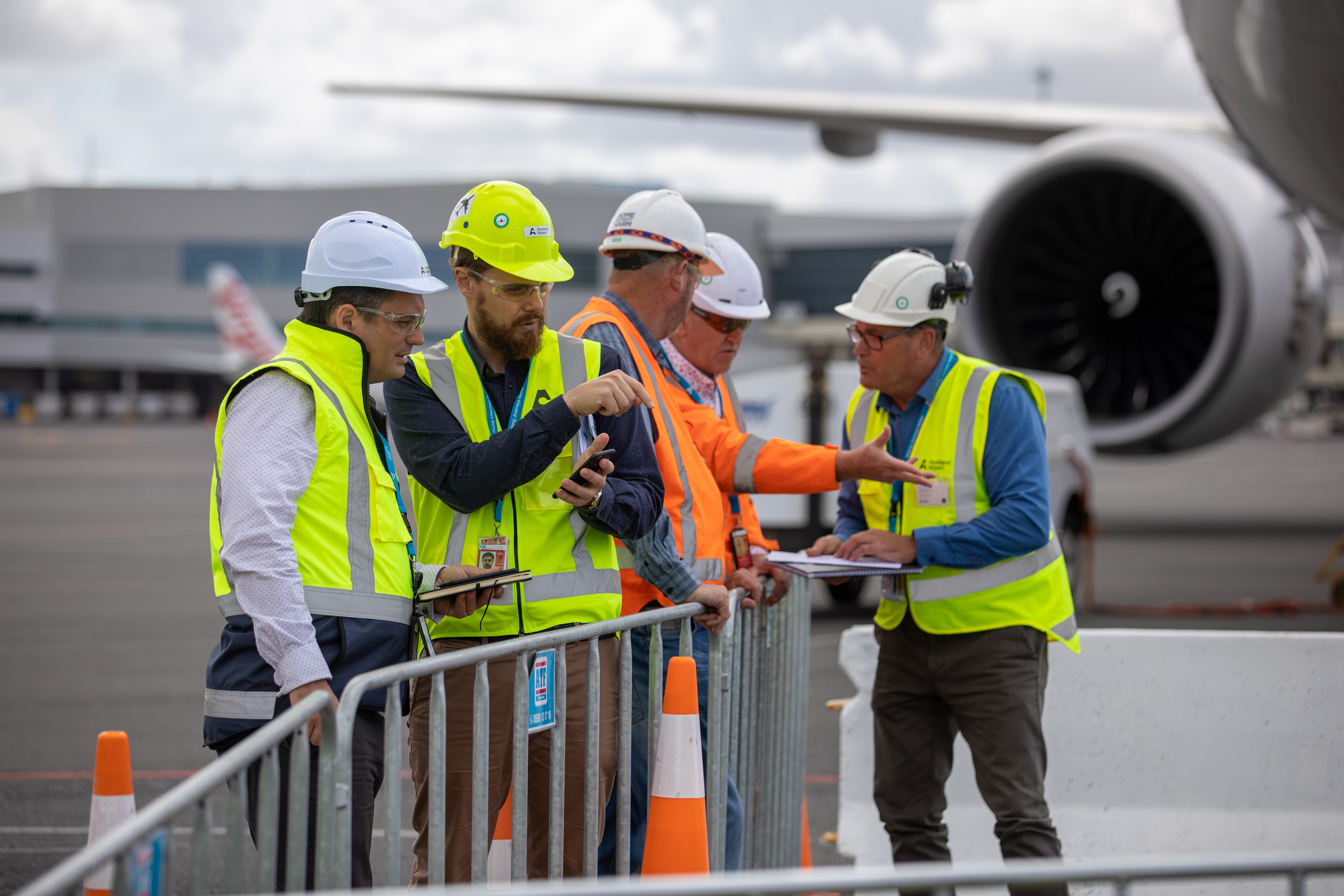 *Photo credit Auckland Airport