Waka Kotahi NZ Transport Agency held an official event to mark the start of construction for the Old Māngere Bridge project at the Waterfront Reserve recently.
Representatives from the Transport Agency, McConnell Dowell, Te Ākitai Waiohua, local politicians, Police, walking and cycling advocates and members of the community gathered to celebrate the start of work.
The speakers all acknowledged the close relationships that have developed, the shared journey everyone has been on and the pleasure of reaching this milestone.
Fraser Wyllie, Managing Director of McConnell Dowell's New Zealand and Pacific business noted "it was great to see so many people passionate about improving infrastructure in their communities and we are proud to be helping deliver such a striking new bridge for them."
Caring for the harbour, the environment and people during construction was also a shared theme. "Being good stewards of the Manukau Harbour, keeping everyone safe and being valued members of the local neighbourhood is important to the team," says Project Manager Phil Kearney.

The replacement bridge will be a critical community connection and an additional link in Auckland's walking and cycling network when it is completed in early 2022.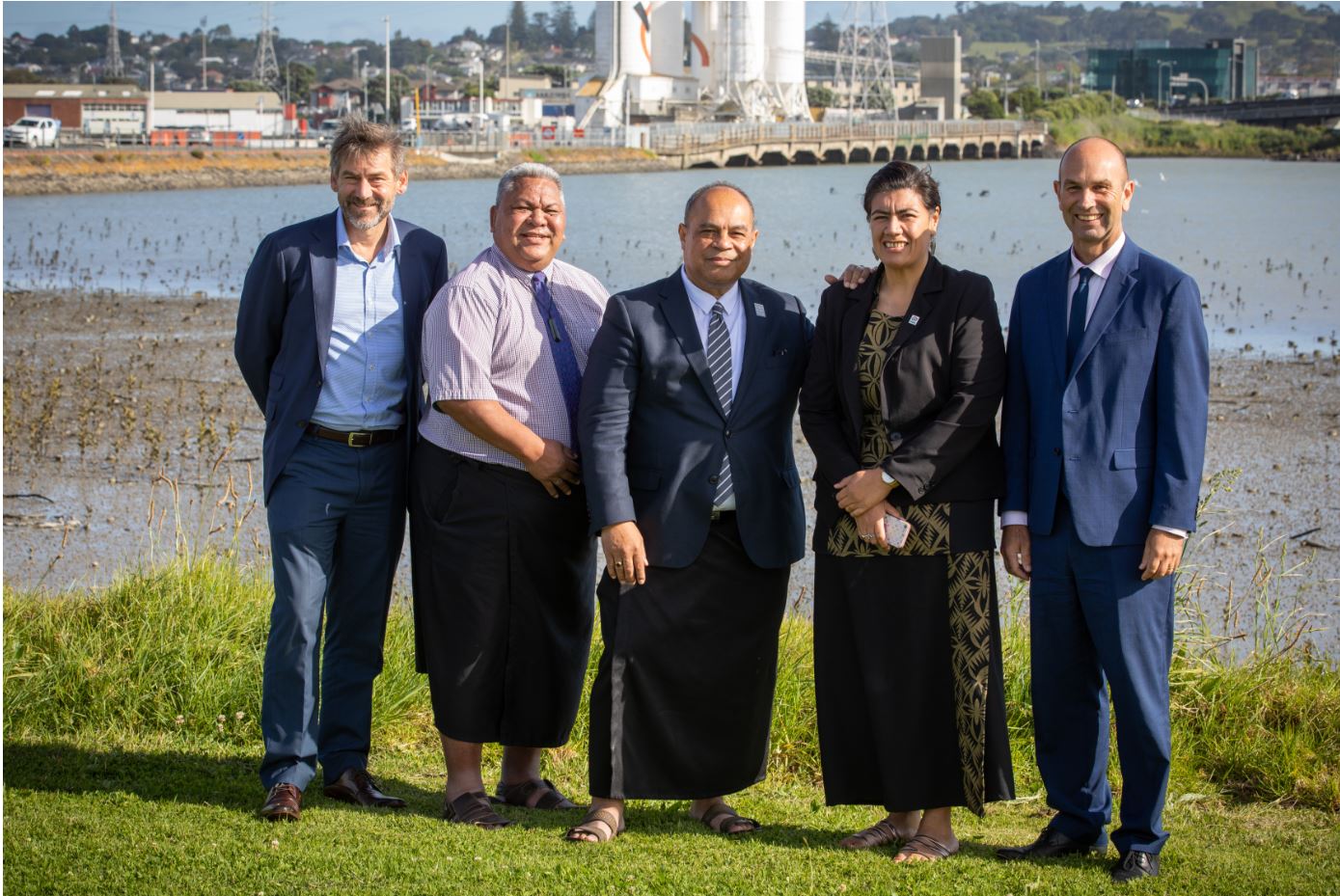 Caption: (left to right) Fraser Wyllie, Managing Director of McConnell Dowell New Zealand and Pacific, Alf Filipaina Manukau ward councillor, Hon Aupito William Sio MP for Māngere, Local Board representative Josephine Bartley and Waka Kotahi NZ Transport Agency Director Regional Relationships Upper North Island Steve Mutton marked the start of the new bridge project.
For more from the event click here: https://www.nzta.govt.nz/media-releases/construction-starts-on-the-old-mangere-bridge-replacement-project/
Or sign up for regular project updates: https://www.nzta.govt.nz/projects/old-mangere-bridge-replacement-project/