After 14 months in the Northern Territory, the Amadeus team have completed the last of the facilities along the Amadeus Gas Pipeline between Darwin and Mereenie, approximately 300km west of Alice Springs.
APA awarded the project to McConnell Dowell in May 2015, whereby the existing coating of the below ground pipework at 25 facilities was to be removed and replaced with a new epoxy coating, and the sites reinstated to their original condition. An additional facility was added to the project scope during execution of the site works, taking the total number of stations completed to 26.
Battling the heat and remote locations, and travelling long distances, the McConnell Dowell project team did an outstanding job of completing the work safely and to a high standard. The relationship between APA and McConnell Dowell was exceptional, and the site personnel worked extremely well together to ensure the success of the project.
"McConnell Dowell faced some extremely challenging conditions over the life of this project and to their credit have completed the works without major incident and with zero lost time injuries." Senior Project Engineer Ben Tibenszky, APA Group
McConnell Dowell Project Manager Grant Kruger "The work was physically demanding and the heat was a significant factor to address. Following our governing procedures for the challenging conditions the team did a great job. The project was successfully completed safely and on time."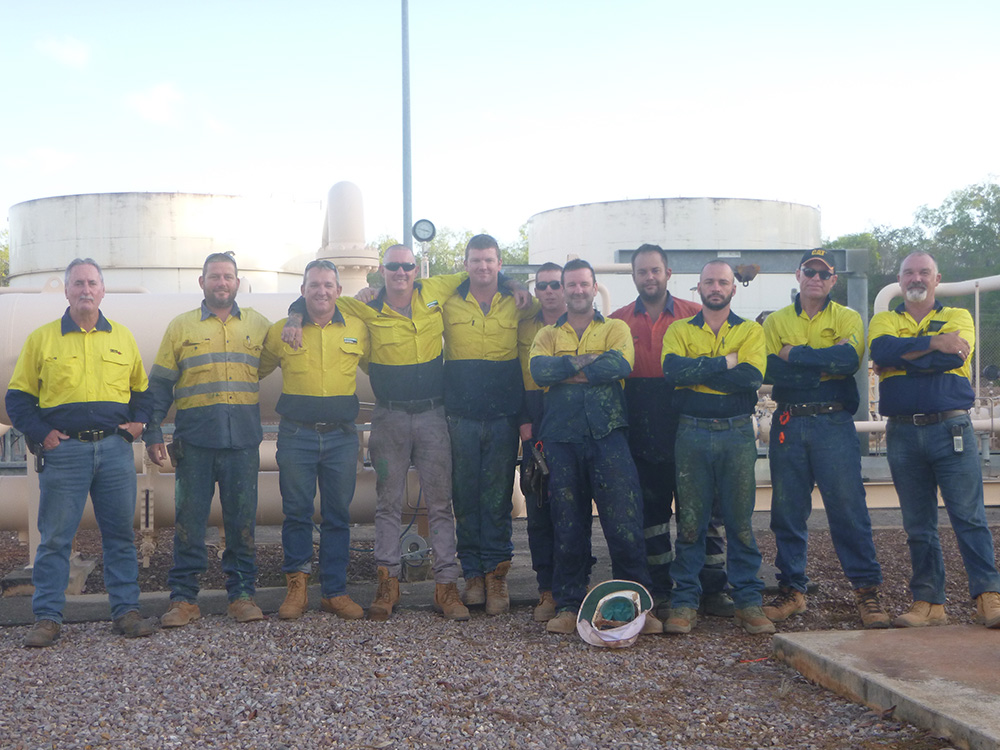 Some statistics from the project:
Site Mobilisation: 03/07/2015
Site Demobilisation: 23/08/2016
Project Sites Completed: 26 (9 MLV, 4 offtake, 5 meter stations and 8 scraper station)
Project Sites Spread over 1700 driving kilometres
In excess of 250,000 driving KM's
Volume of Soil Excavated: Approximately 6675m3
Pipe Painted: Approximately 1400 m2
Health, Safety & Environment
Days on Site: 319
Man Hours: 30,000+ (combined APA and McConnell Dowell)
Lost Time Injuries: 0
APA Management Interactions: 85
Permits Issued: 340
Permits Reviewed: 40
SWMS Reviews: 87
Inductions: 54