Our building team at Built Environs are trialling the 'Washbox' equipment wash station on The Queen Elizabeth Hospital project in Adelaide.
Washbox is an Australian invention that provides a site-based, totally closed-loop tool wash solution for wet trades like bricklayers, plasterers, painters, and landscapers.
A team of 10 tradespeople uses more than 150,000 litres a year for tool and equipment washing. Through the use of clever recycling technology Washbox can cut this back to 3,000 litres of mains water - saving up to 98% of water use and reducing liquid waste by 98%.
It's portable, trolley-mounted and energy efficient. Three more reasons why our site team is 'loving it' so far.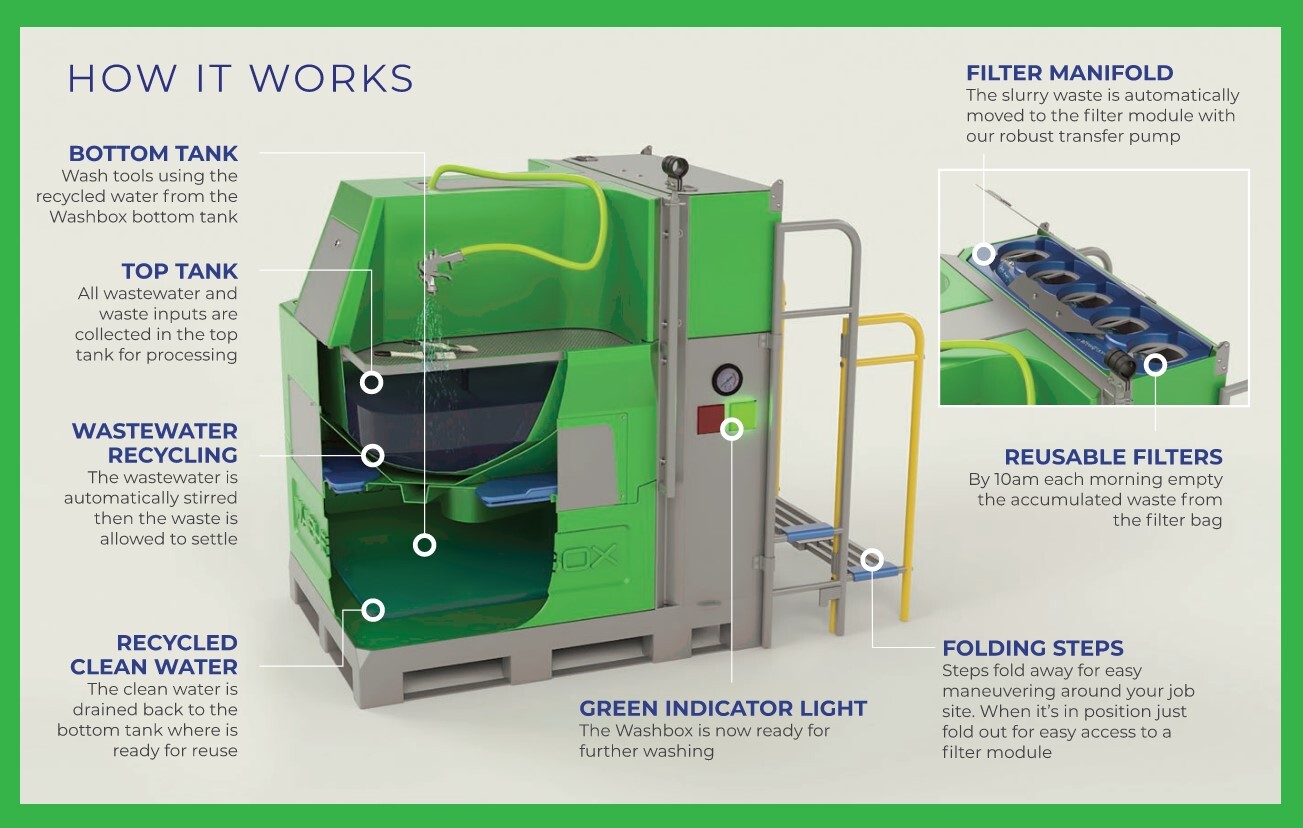 For more information on Washbox click here.
For more information on TQEH project click here.