Collaboration was a hallmark of this revolutionary marine project, which was designed by Jacobs and constructed by McConnell Dowell, with constructability oversight by Rio Tinto's EPCM, Bechtel.
Jacobs' design concept saw a move away from traditional stick-built to a modularised approach, with the wharf split into seven 'jackets' incorporating dolphins and topside modules. This innovative jacket design reduced the number of permanent piles required to be installed from 100 to 28, minimising the environmental impact to marine life in the area – a key focus of the Amrun team.
The jetty was constructed using McConnell Dowell's cantilevering traveller frame with hydraulic piling gates. These temporary works were fabricated with efficiency and repeatability in mind, and productivity peaked at an impressive three days per bent. Access was incorporated into the traveller design, creating a safe work environment with no requirement for scaffold.
Collectively, these innovations saw a reduction in high risk over-water and working at height activities and reducing overall build time by 12 months.The project secured the Earth Award for a project valued over $75 million, the highest value category.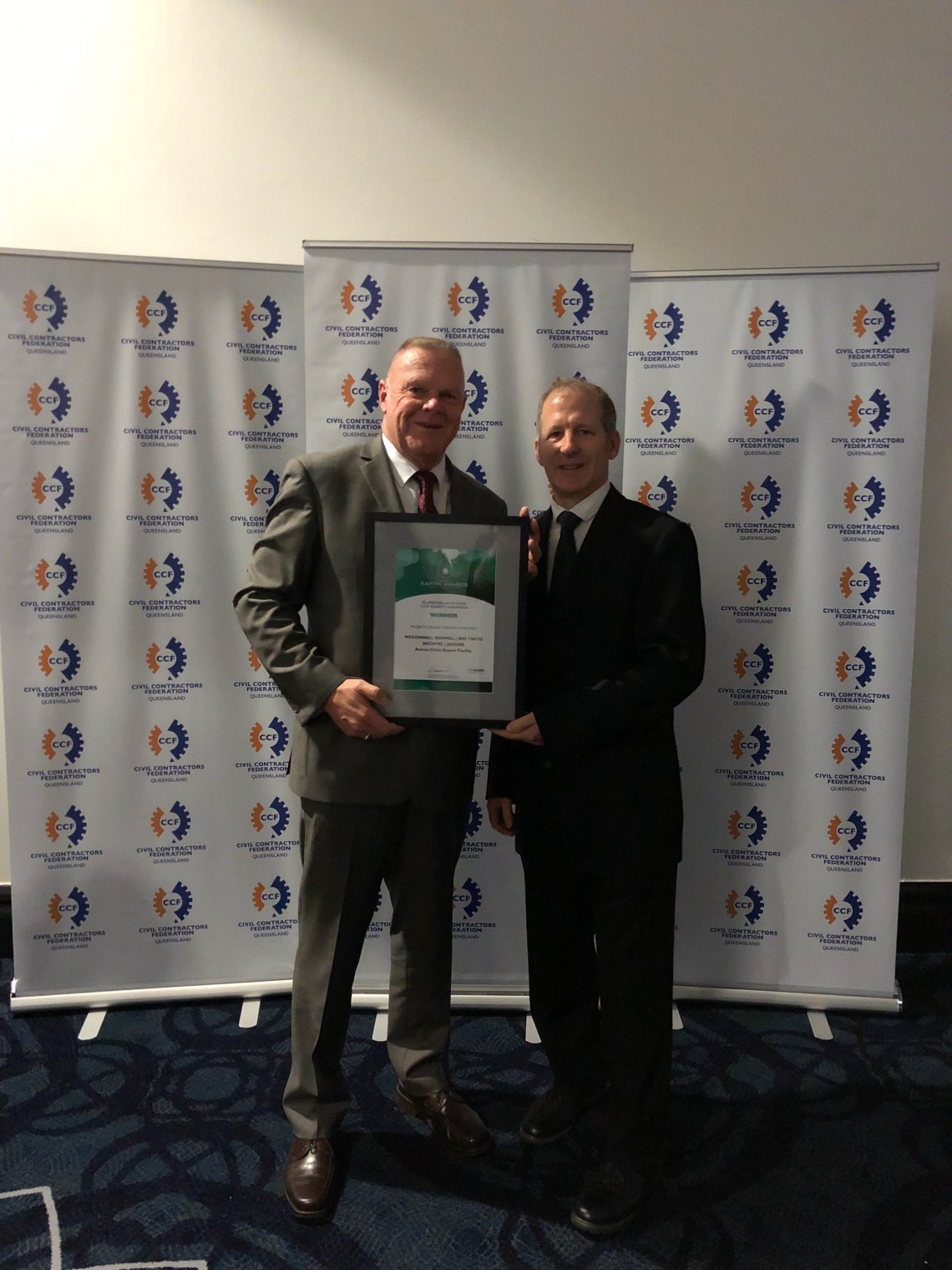 Pictured: Graeme Brown (McConnell Dowell's Project Director) and Scott McLachlan (Bechtel's Quality Manager) with the award