The Sensory Garden in New Brighton opened to the public on the weekend, after months of planning and two solid weeks of hard labour by SCIRT volunteers. Delivered in partnership with Christchurch charity SmileDial, which McConnell Dowell has supported for several years, the Sensory Garden was a long-time dream of SmileDial founder Kelly Dugan, whose daughter has cerebal palsy and struggles to use typical playgrounds.
"It always seemed that we were adapting to the surroundings so my daughter could enjoy them," says Kelly, "and I thought surely there must be an easier way."
Initiated as a SCIRT team wellness initiative, the project aimed to bring the combined delivery teams together to 'give something back' to the community. They were thrilled to be able to bring Kelly's idea to life.
Each component of the garden is designed in to be accessible to all children, including those with special needs. It gives children the chance to explore their senses through interaction with nature, and includes edible plants, plants with textures and scents (including stinky ones), a wheelchair accessible boat, water play, a sandpit and a musical footpath.
Behind the scenes, McConnell Dowell Wellbeing Co-ordinator Nicole Hill and HR Co-ordinator Linda Plower worked hard to co-ordinate the volunteers from the SCIRT partners and donations of materials from suppliers, while Downer Project Manager Mario Wolfrum kept the team on track during the fortnight of construction. Over 20 McConnell Dowell people gave their time to help prepare the ground, box gardens, spread mulch, plant trees and install the garden's features.
"SCIRT has always been about people and teamwork – people from hundreds of organisations working together to improve the lives of the people of Christchurch," says SCIRT General Manager Ian Campbell. "This project was particularly rewarding because it gave us the opportunity to do something extra for some very special children."
A TV crew from Seven Sharp captured the opening day ribbon cutting and met Lucia Dugan, the little girl who inspired it all.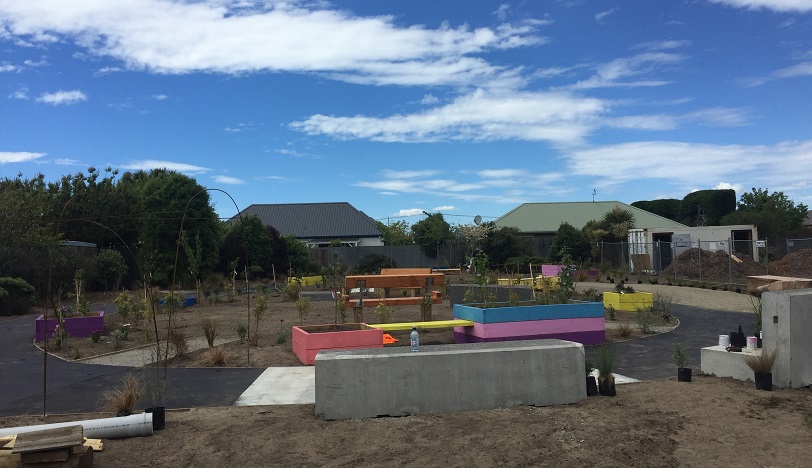 The garden taking shape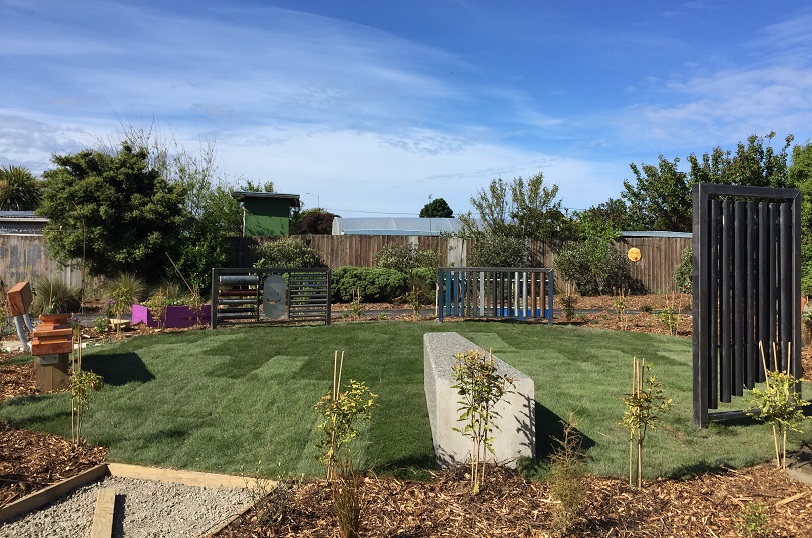 Almost finished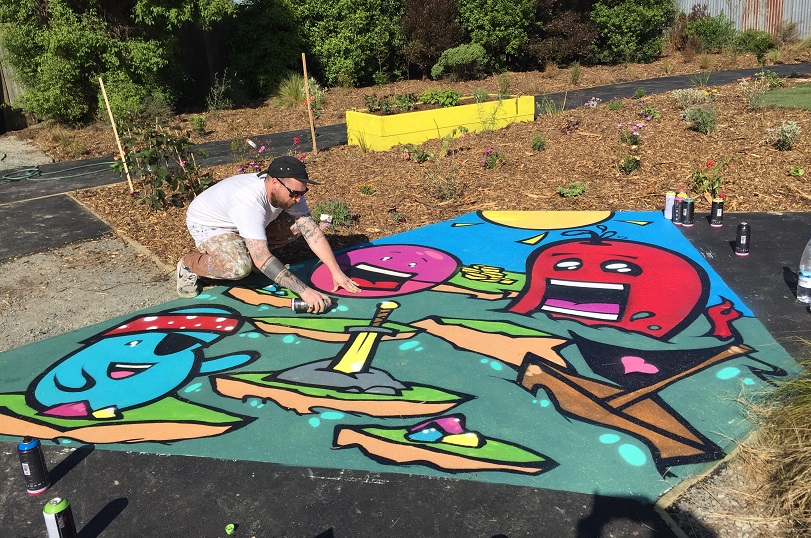 Colourful art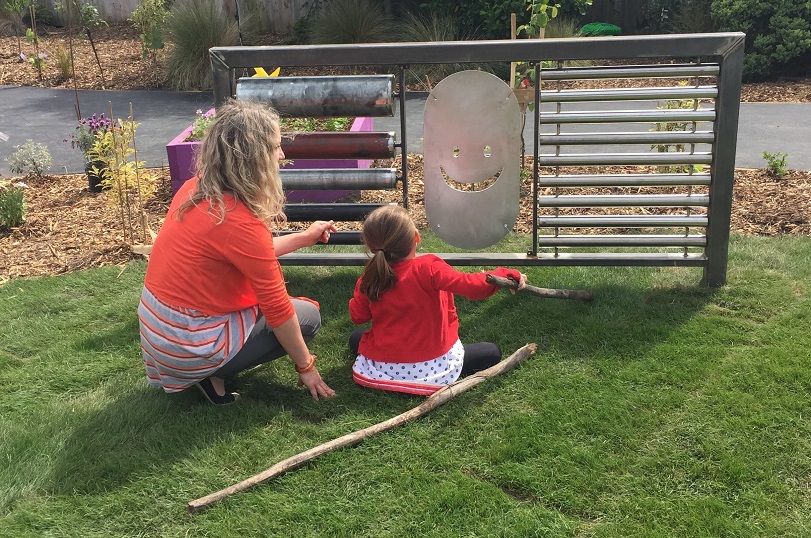 Lucia making some music