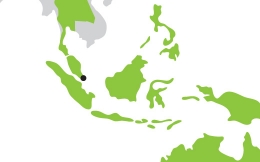 The Company is pleased to announce McConnell Dowell South East Asia Pte Ltd has been awarded its first environmental award by the Building and Construction Authority on 24 May 2012.
The award recognises progressive builders who take the effort to address environmental and public concerns arising from construction works and serves to develop a more positive image of the industry over time in Singapore.
The Building and Construction Authority reviewed the following projects as part of the award selection process:
Design and Construction of Station at Beauty World and Tunnels for Downtown Line Stage 2 (C916)
Upgrading of Underground Link between Orchard MRT and Tang Plaza (ER337)
Collyer Quay Underpass Project
Key environmental features in the projects that formed part of the selection:
Beauty World Station and Tunnels Project
North-South orientation of site office to reduce the cooling load required
Harvesting of rainwater for recharge wells
Beauty World Station and Tunnels Project and the Orchard Underpass Project
Extensive use of green hoardings and noise barriers at project sites
Tree conservation and protection at project sites
Orchard Underpass Project
Innovative engineering control measures implemented during piling work to reduce noise and vibration.