Our Values
To customers with project challenges, McConnell Dowell is the Creative Construction Company,building better communities through safe, smart, efficient infrastructure.
We live and breathe our Values in everything we do – from ourselves and our teams, to our customers and our contribution to the community.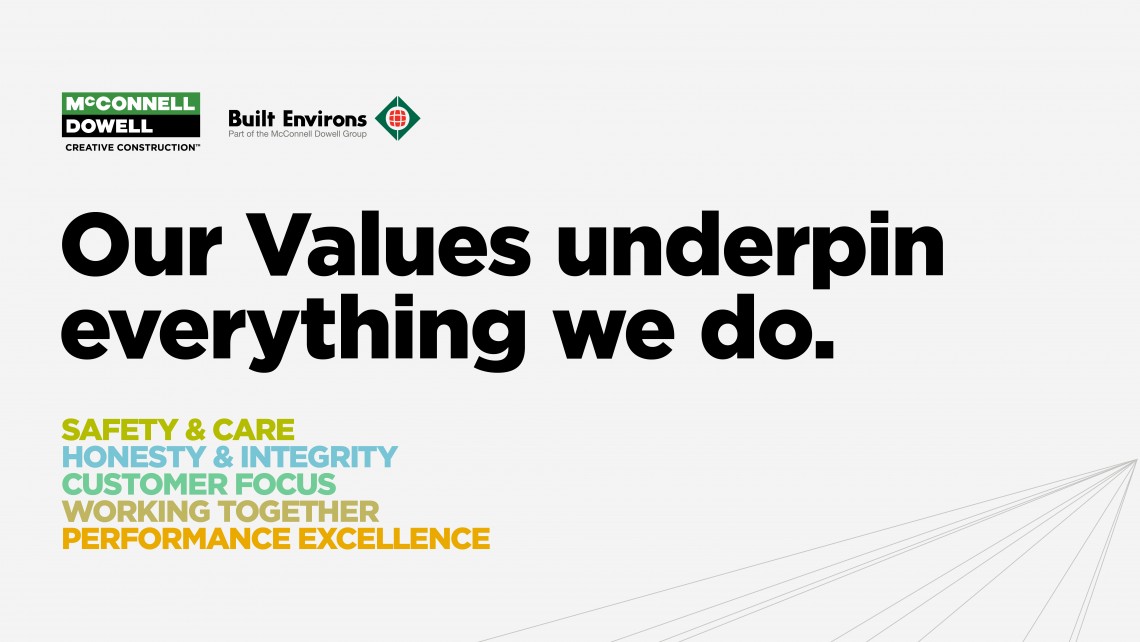 We value the capacity and commitment to:
Safety & Care
Home without harm, everyone every day.The health, safety and wellbeing of our people, the community and the environment is paramount
Honesty & Integrity
We do what is right - consistently and transparently
Customer Focus
We build relationships by collaborating and delivering on our promises with excellence.
Performance Excellence
We hold ourselves and each other accountable and always strive to exceed expectations.
Working Together
We respect and coorperate with each other and leverage our rich knowledge and diversity.